Bio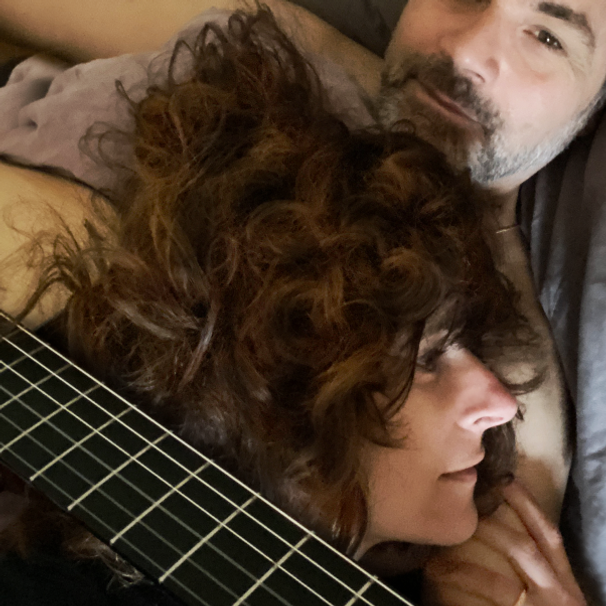 About Hither
Hither is a San Francisco based duo featuring singer songwriter Suzanne Kramer (The Sugar Ponies, ♡ just Suzanne) with instrumentalist producer Mark Jeffery (The Mobile Homeboys, originator of ProTools).
Delicate and nuanced, their music blends traditional acoustic instruments with evocative electronic timbres.  Sultry vocals with rich harmonies evoke a sense of unabashed vulnerability and intimacy.
"When she sings the title of the song it's whispery and sensual but she maintains a grip on her interpretation." -- John Apice, No Depression
Suzanne fronted The Sugar Ponies working with multi-platinum producer Ed Stasium (Ramones, Talking Heads, The Smithereens) and A-List drummer Kenny Aronoff  (John Mellencamp, Keith Urban, Celine Dion) on their record It's A Sign (2015).
Some of Suzanne's sold out shows have included Rockwood Music Hall and Union Hall in NYC as well as performances at The Great American Music Hall, Brick and Mortar Music Hall, and the Novato Hopmonk in the SF Bay Area.
Suzanne's voice is reminiscent of Julie London, Norah Jones, Hope Sandoval (Mazzy Star) and others, yet with a unique quality that is hers alone.  In 2017 she revisited her first musical love with a collection of jazz standards titled When We Fell In Love.
Mark is a multi-instrumentalist, songwriter, and vocalist. He's equally comfortable in the studio and on stage. He has the unique distinction of being the original software developer of the industry standard Pro Tools audio system.  He brings a broad range of talents to Hither; various stringed instruments, sampling and synthesis, along with earthy harmony vocals that pair well with Suzanne's silky voice.